Chaos Group lists the minimum system requirements for its V-Ray rendering plugin and standalone version on their official website. However, these requirements may not necessarily result in optimal performance. V-Ray comprises two components, Adv and RT, each of which have different hardware requirements. Therefore, We conducted its own testing to determine the best hardware for running V-Ray and has generated its own set of recommendations.
CPU Requirement for V-Ray
For traditional CPU rendering with V-Ray, a high core count processor is preferred, with AMD's Thread Ripper PRO 5995WX 64 Core being the best option. It has 64 cores and improved per-core performance, making it ideal for rendering. It also performs well in modelling and animation due to its high turbo speeds.
For GPU rendering, a processor with high PCI-Express lanes is recommended. If using V-Ray Next GPU, a processor that supports multiple video cards is ideal. AMD's Threadripper PRO line has many PCI-Express lanes, but the top-end 64 core model is not necessary. A minimum of 1 core per video card and a high clock speed are important for GPU rendering.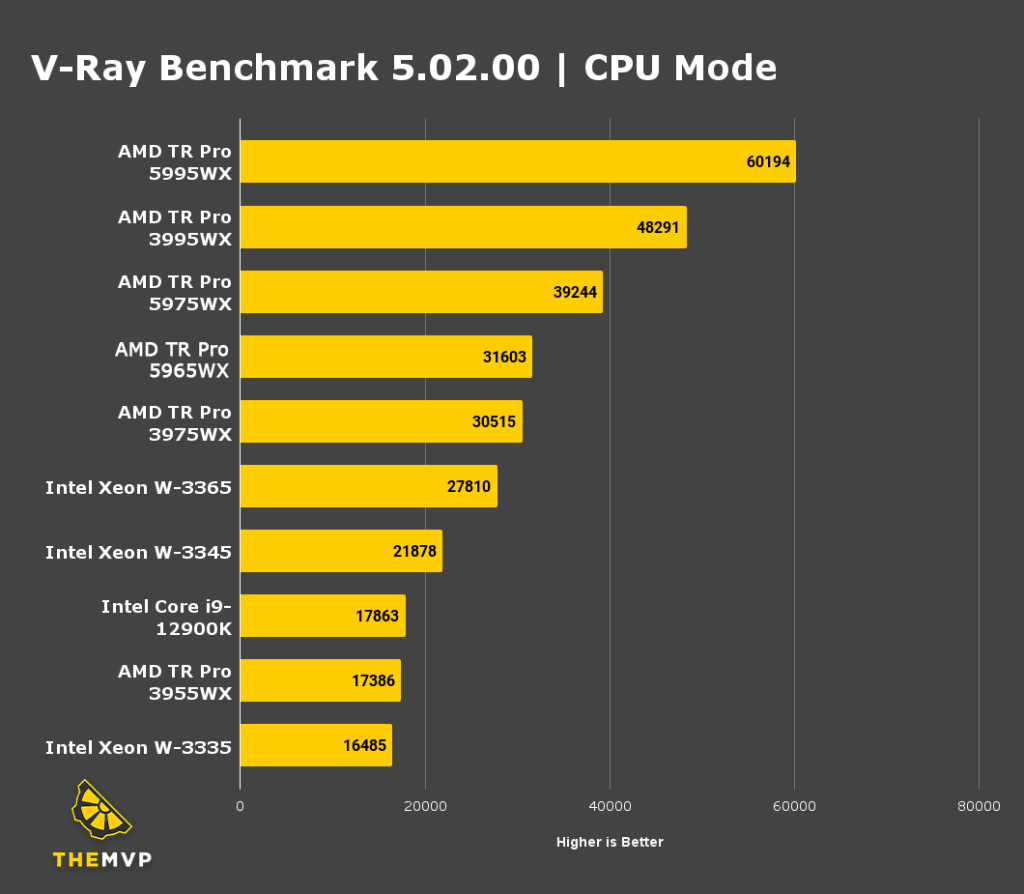 Vray System Requirements Graphics Card
The video card choice for V-Ray depends on the version you plan to use. For V-Ray Adv, a card that is compatible with your other software (Cinema 4D, Maya, 3ds Max, etc.) is sufficient. However, for V-Ray RT, the video card is crucial for rendering speed and performance. RT has two modes, with some versions supporting OpenGL mode for AMD cards and CUDA mode for NVIDIA cards. The best combination of cards will depend on budget, but testing has shown good scaling with up to four GPUs. Faster cards result in better performance.
GeForce RTX 4080 16GB – Good choice for 1-2 cards and simple scenes, available with blower-style coolers.
GeForce RTX 4090 24GB – Ideal for most GPU rendering with 24GB memory.
NVIDIA RTX A5000 24GB – Ideal for stacking multiple cards, top-end card that can be installed in sets of four with a 1600W power supply. RTX A6000 with 48GB VRAM can be used but limited to three GPUs.
Is a professional video card necessary for V-Ray?
While GeForce cards are popular, consider NVIDIA's professional-grade cards as they offer benefits including higher VRAM options (up to 48GB on the RTX A6000), improved multi-GPU support with blower-style cooling systems and low power consumption, and ECC memory on top-end models for greater stability. However, these cards come at a higher cost.
RAM Requirement for V-Ray
The amount of RAM needed for V-Ray Next GPU rendering varies based on your projects, but it's recommended to have double the VRAM of your cards. For example, if you have four 8GB cards (32GB total VRAM), it's advised to have 64GB of system memory. For V-Ray Next CPU, the required RAM will depend on the size and complexity of your scenes. It's always better to err on the side of caution and have 128GB or more if you're not sure about the exact amount of RAM you need, as RAM is affordable.
Storage for V-Ray
For optimal performance in V-Ray and other software, we suggest using an SSD as your primary drive. These drives are faster and more affordable than traditional hard drives and improve the speed of booting, launching applications, and loading files. NVMe SSDs with M.2 connections offer the fastest transfer rates.
Having a second SSD to store active projects can also improve performance. A 500GB capacity for the OS drive is recommended to avoid the need for an upgrade in the near future.
Check out our catalogue of optimised V-Ray builds here.
We build and ship Custom PCs across India with upto 3 years of Doorstep Warranty & Lifetime Technical Support. We have 3 stores in Hyderabad, Gurgaon & Bangalore. Feel free to visit them or get in touch with us through a call for Consultation.